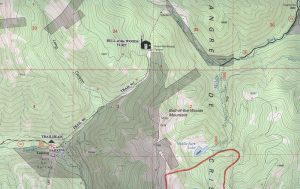 Click here to see Bull of the Woods - Winter.
The Bull of the Woods Yurt is available year-round! In spring, summer, and fall water will be provided at the yurt. Wildlife and flowers are abundant in summer. The breathtaking views from the above tree-line ridge will make you surprised that you are in New Mexico. Hikers can follow the ridge-line to either Wheeler Peak or Gold Hill. Loops from the ridge can be accessed through Long Canyon or Middle Fork Lake. Bikers will want to contact Northside at Taos Ski Valley for a permit to take advantage of their quality trails and easier access to the Yurt.
Click an image below to enter the Bull of the Woods Yurt Summer slideshow.